New
Distributor
for
North
America
and
Mexico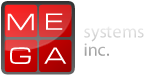 Mega Systems, Inc. has been named the exclusive ImageCue™ distributor for North America and Mexico.
Mega Systems, Inc. is a leading producer and distributor of lighting, video, audio, control and truss products. The agreement will expand Mega Systems, Inc.'s product offerings to now include image servers.
"We are confident ImageCue™ will have success in the market," says Guillermo Cabada, the CEO of Mega Systems, Inc. "With video having an increasing prevalence in houses of worship, theaters, themed environments and much more, ImageCue™ fulfills a need to display video without the complexity of an expensive media server."
"I am delighted that Mega Systems, Inc. has selected ImageCue™ to be included in their product line-up," says Bill Hewlett, the Owner of ImageCue™. "Mega Systems Inc.'s customer base aligns perfectly with the feature set and easy set-up of ImageCue™. I look forward to working with the Mega Systems Inc. team to reach a broader market."
Mega Systems, Inc. will stock ImageCue™ and provide product support for the brand in North America. The company will take on marketing initiatives to include training, print advertisements, website presence and trade show displays. ImageCue™ is in stock and shipping now.